Click & collect
pinDeliver can also be used to handle pickup orders, so called Click & Collect. These orders are picked by the customer on your warehouse. Your warehouse must be a Delivery Group and you must also activate Use depots and add a depot address. This is the address where the customer should pickup the goods and will be shown as the map on the Customer information page.
On this page you can select to show a QR-code on the Customer information page that is possible to scan with the Hub app when the customer come to pickup the goods.
To show a QR-code the following must be valid:
Display QR-code on the customer page = Yes in this settings page.
Display the tracking number on the customer page = Yes in Customer page.
The customer order must have a Tracking number since this is the value in the QR-code.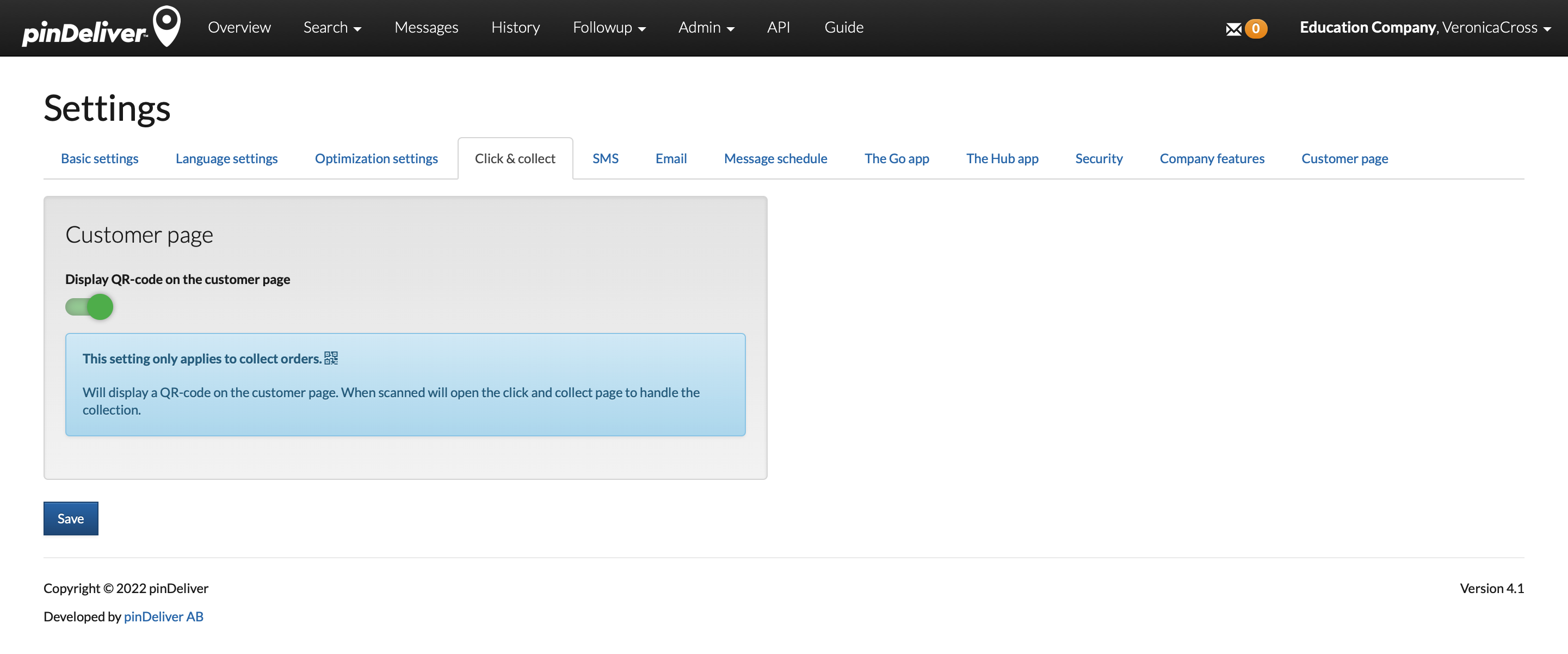 Examples of customer information page with QR code.
To view the QR-code the customer has to click on the icon in lower left corner showing a package (to show more information).